Our Top 10 Most Popular Flavours - Number 10
We have listed our 10 most popular flavours.
All our liquids are hand crafted and mixed using the highest quality of ingredients, you can be assured of a great vape, each and every time. We don't sell hardware, which allows us to concentrate on making great value liquid each and every day!
At number 10 we have Black Alert.
Our Black Alert provides a subtle blackcurrant taste with hints of eucalyptus and aniseed. This may not be for everybody's taste but for those who do, they love it.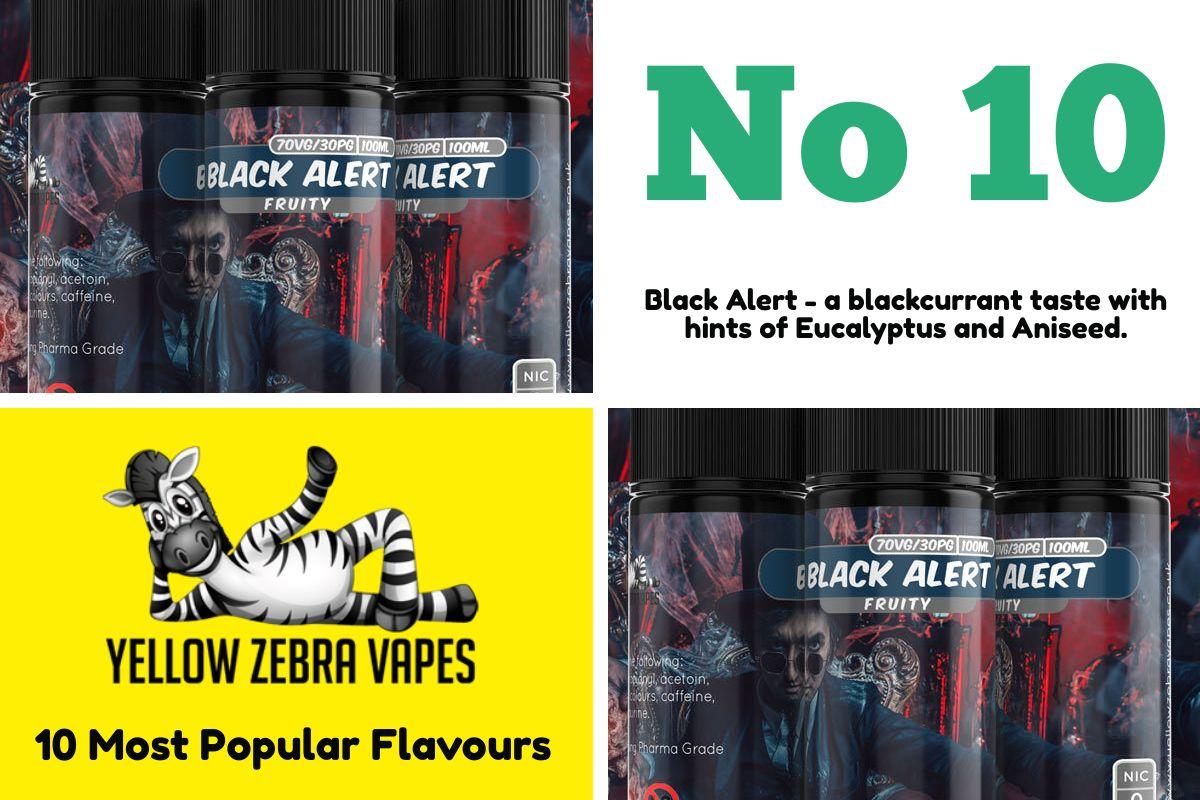 Fancy trying our Black Alert? Click here to try this great flavour.