Our Top 10 Most Popular Flavours - Number 09
We have listed our 10 most popular flavours.
All our liquids are hand crafted and mixed using the highest quality of ingredients, you can be assured of a great vape, each and every time. We don't sell hardware, which allows us to concentrate on making great value liquid each and every day!
At number 09 we have Cherry Cola & Ice.
Our Cherry Cola & Ice tastes like the classic drink, combined with a cooling hit.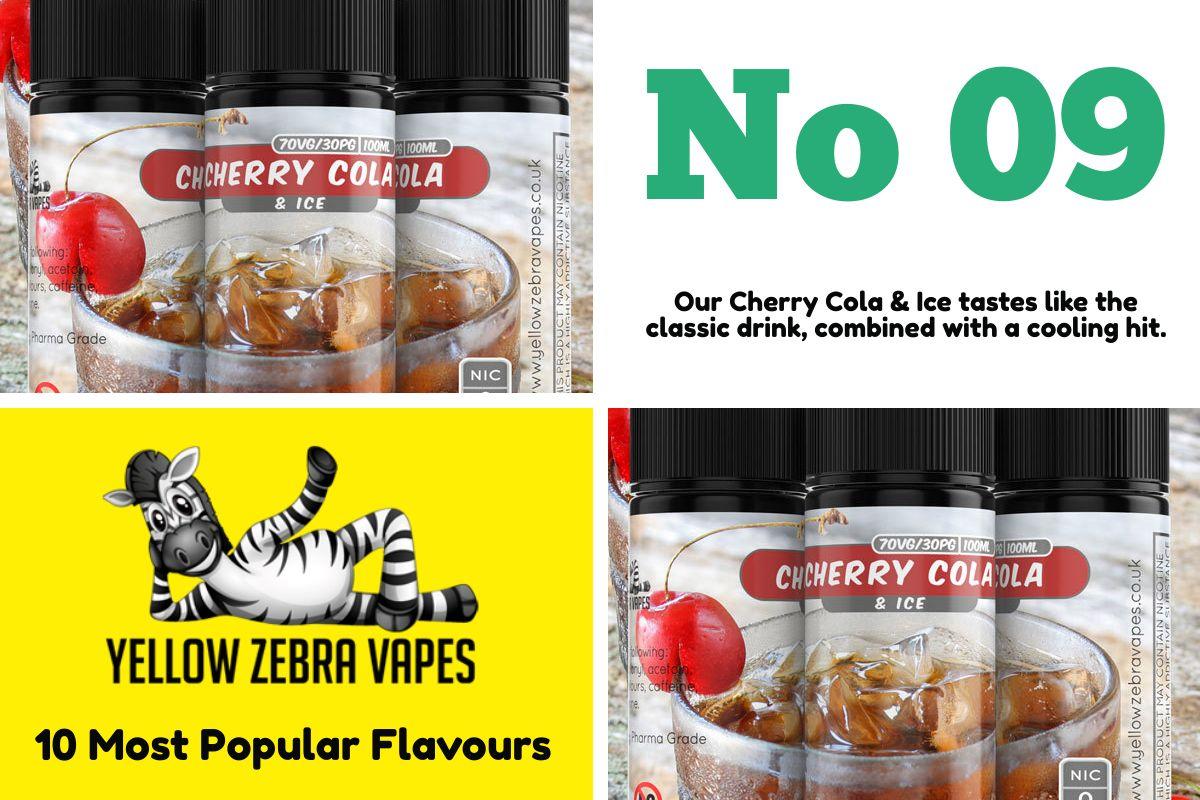 Fancy trying our Cherry Cola & Ice? Click here to try this great flavour.